Bee Sure to Enter Before the Honey Basket Drawing Ends!
The Drawing Ends on December 5th!
Complete this form to Enter the Drawing
*You must be 18 years or older to participate in honey gift basket giveaway drawing. For full details, see the drawing Terms and Conditions.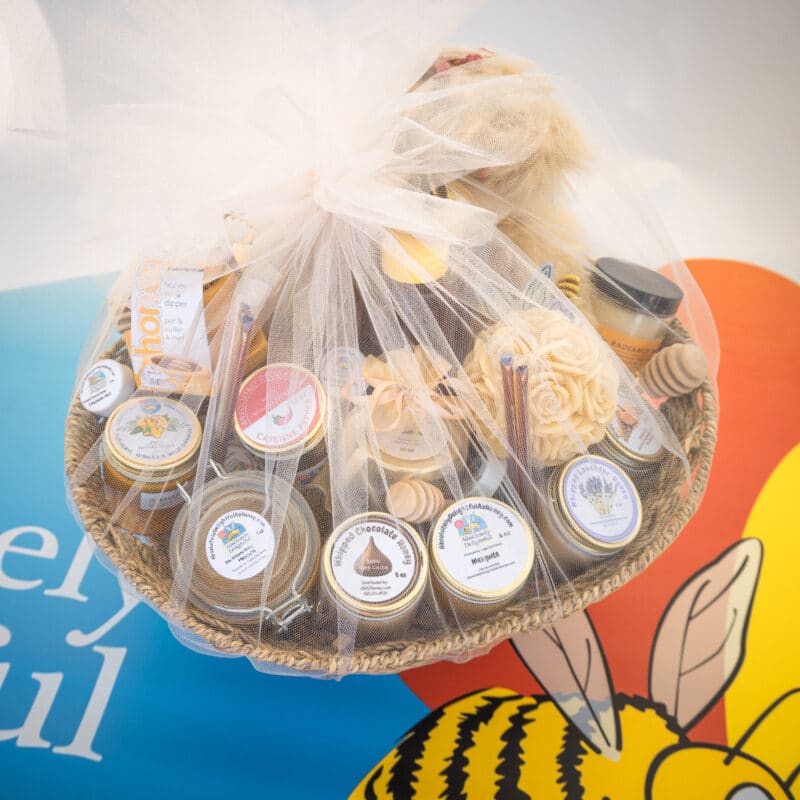 What's in the Honey Basket:
1 x 24oz Squeezable Honey Bear
1 x Cayenne Pepper Flavored Honey
1 x Scented Radiance Beeswax Candle
1 x 9oz Mesquite Honey in a Hinged Jar
1 x 3oz Coffee Infused Honey
1 x 6oz Turmeric, Ginger & Wild Orange Infused Honey
1 x 10oz Catsclaw Killer Bee Honey
1 x 5oz Chocolate Whipped Honey
1 x 5oz Pumpkin Spice Whipped Honey
1 x 5oz Lavender Whipped Honey
1 x 6oz Mesquite Honey
2 x Hallographic Bee Stickers
1 x Honey Dipper Pot
4 x 1oz Honey Samples
5 x Honey Sticks
The Winner Will Be Announced on December 7th!